Sales & Reservations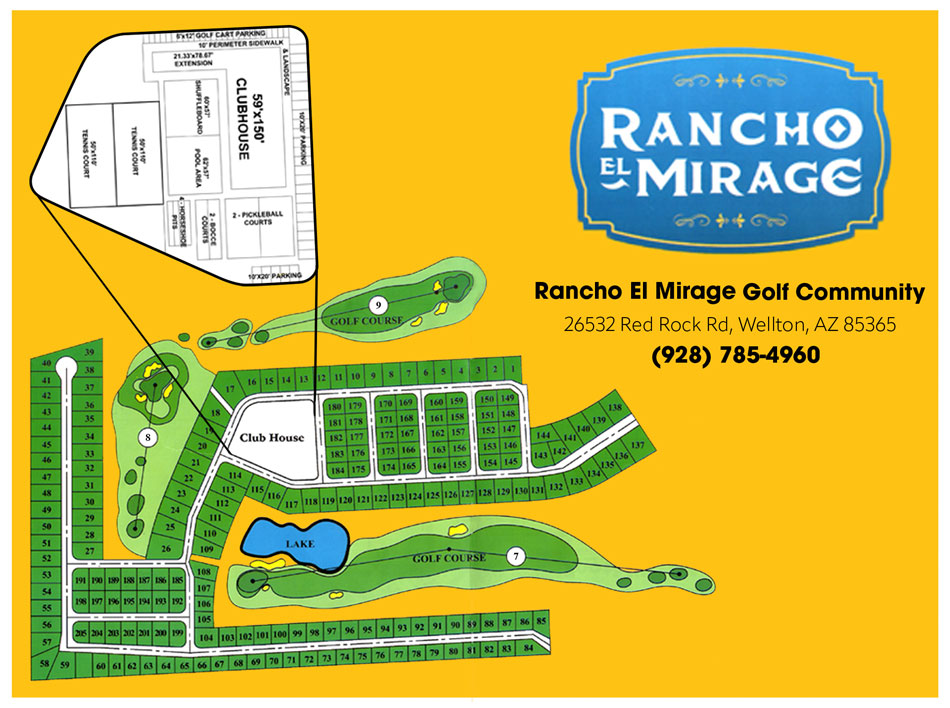 We take in all trade in on all RV's of any kind and any used homes.
We have lot sizes ranging from 55' x 62' to 60' x 110' so we can accommodate any of your needs or desires. All new options with attached garages to your home, build-in sheds, front or back decks for views, and RV carports attached to your home for RV storage.
With our residents in mind, we have partnered with Cavco homes to offer designs that fit your individual needs. Cavco Homes' integrity and value are just two reasons they have been named Manufacturer of the Year 5 years running.
At Rancho El Mirage we offer hundreds of customizable options for you to choose from when designing your new home and choosing from many new floor plans.
Contact our sales team who will guide you through and help you select a model, floor plan, options, upgrades, etc., to fit your budget and lifestyle, as well as flexible financing.
Rental Rates - 2022-2023
Here are the current rates for our rental spaces.
Rate Type
Rate Description
Rental Rate
Premier Site
$450 Plus Tax - $11.25
$461.25
Rental Rate
Basic 1 Month
$425 Plus Tax - $10.63
$435.63
House Rental
Weekly Rate
$500 Plus Tax - $12.50
$512.50
House Rental
Daily Rate
$80 Plus Tax - $7.36
$87.36
Regular Site
Weekly Rate
$375 Plus Tax - $9.38
$384.38
Regular Site
Daily Rate
$50 Plus Tax - $5.05
$55.05